We are SO EXCITED to have youth programs in-person! 
Unless otherwise noted, this Fall's programs will take place inside the Library with implemented safety recommendations and social distancing. For youth programs, this means that many of our programs will require an adult caregiver to be present in the Library building, but not in the program itself with their child.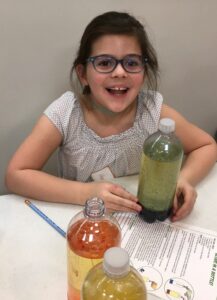 Stop by the Youth Services Department or call us at 847-639-2274 to register for any of our programs. Registration is required for all youth programs. Also, please notify us of any special accommodation requests when you register so that we can prepare accordingly.
Can't wait to see you in our programs!
1,000 Books Before Kindergarten