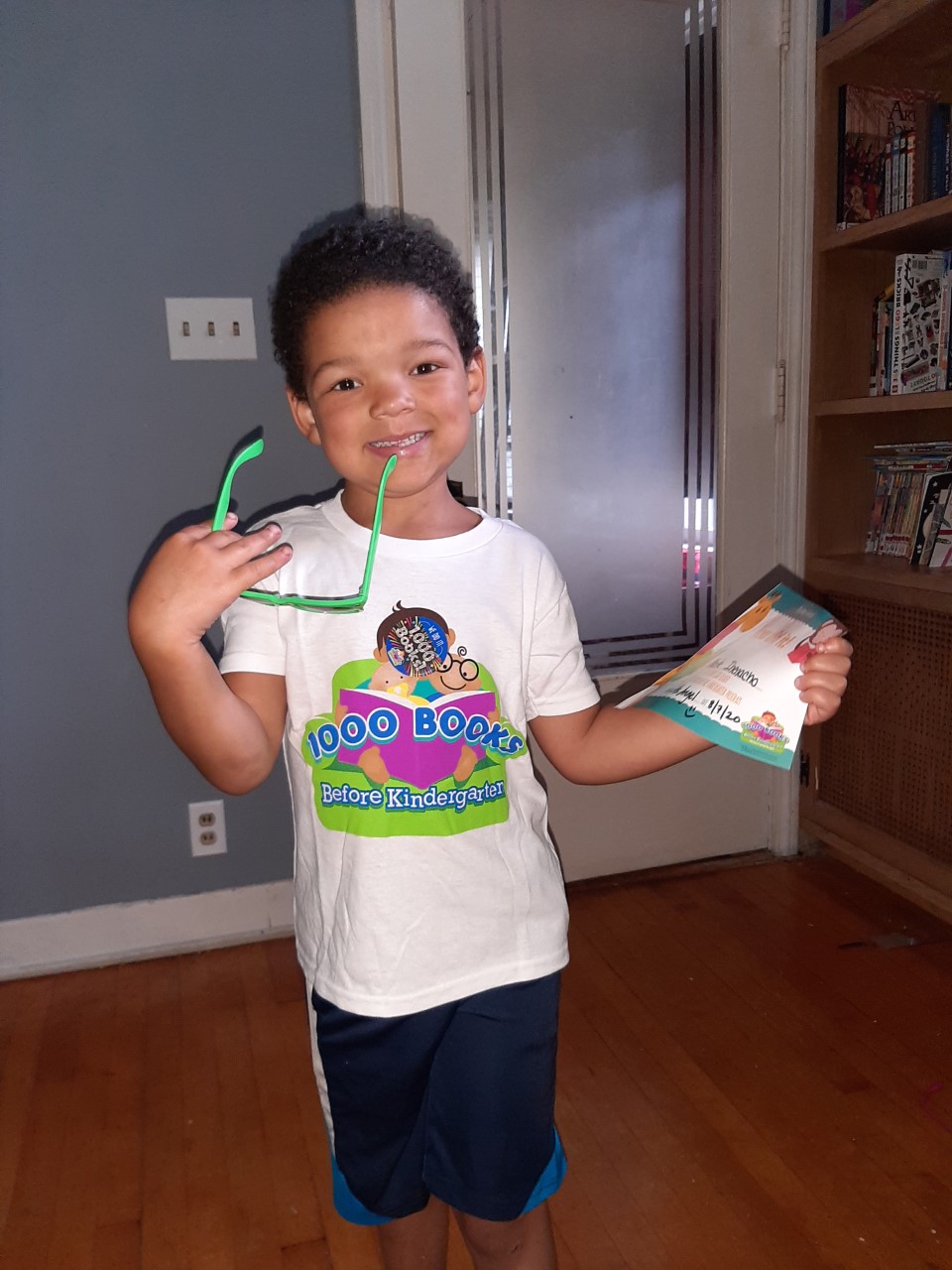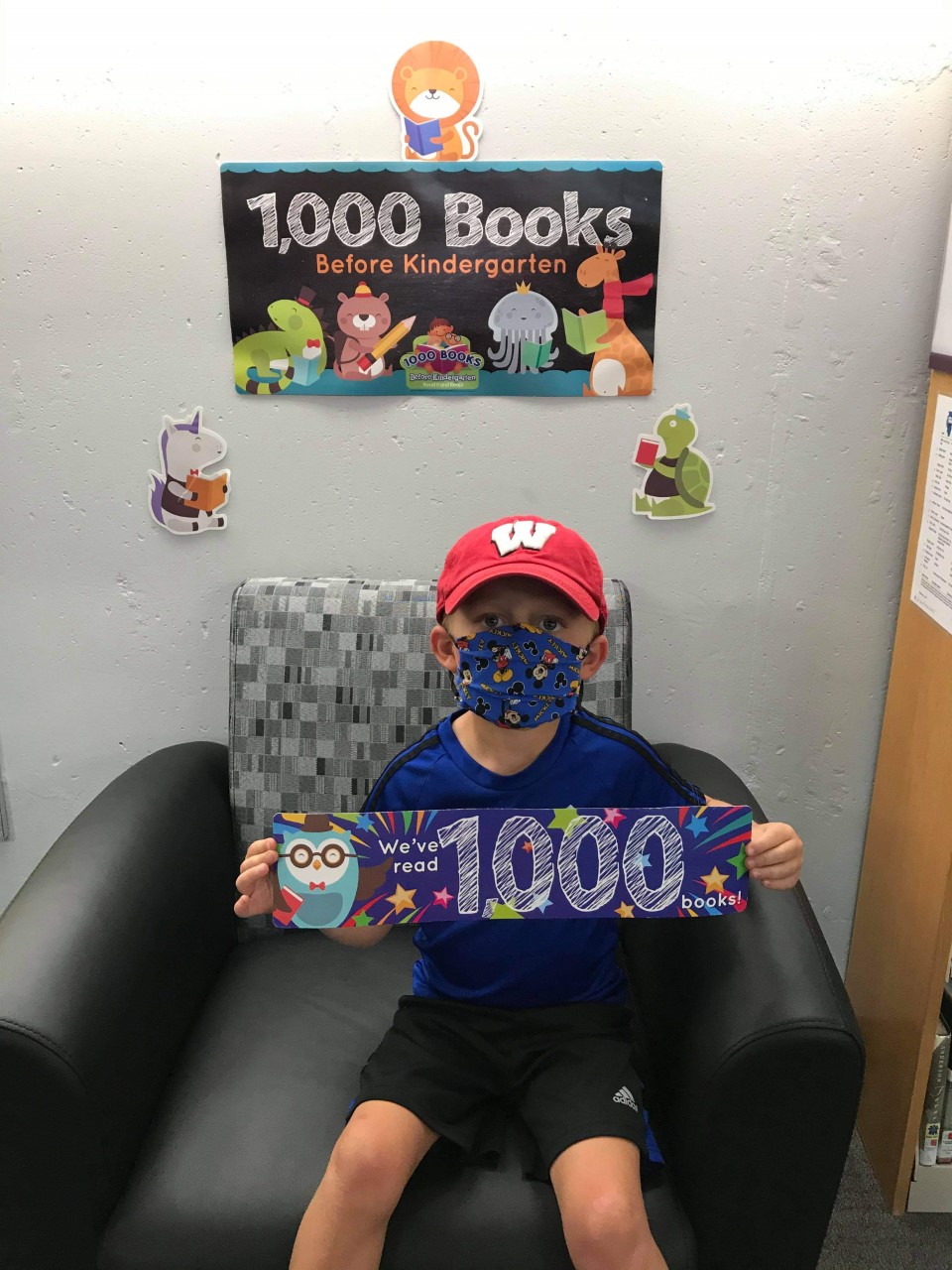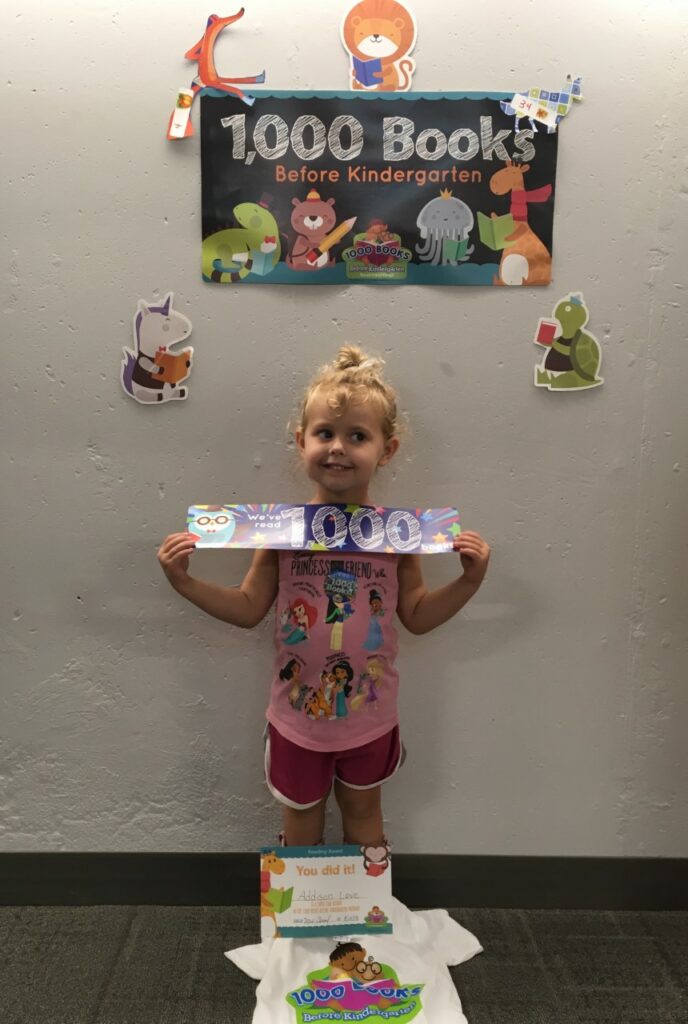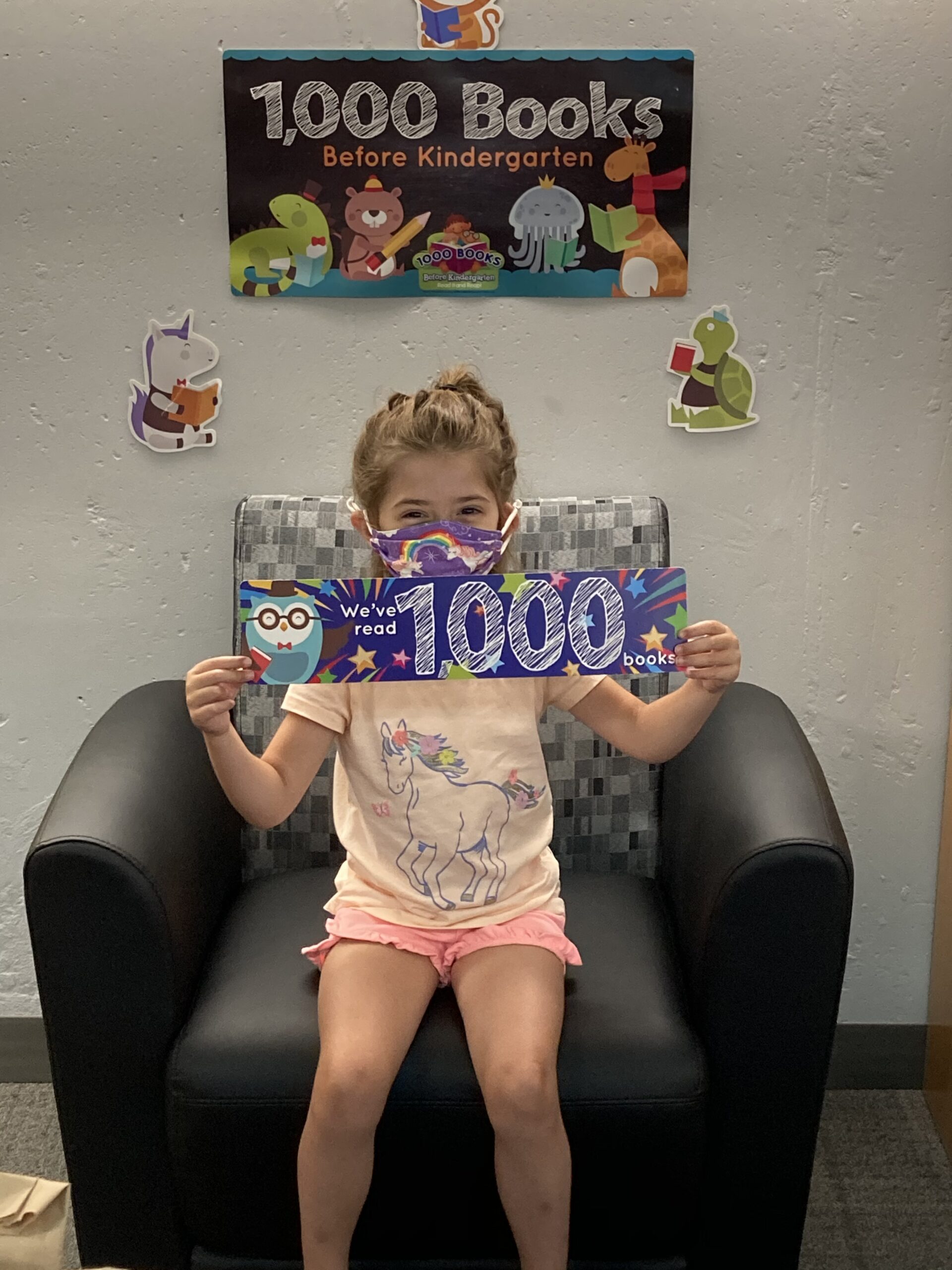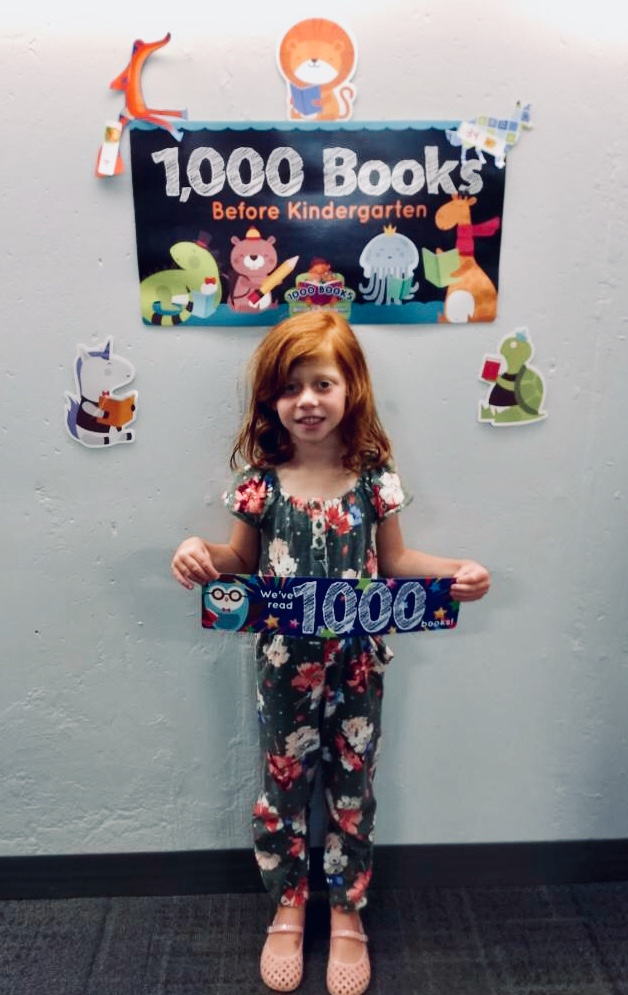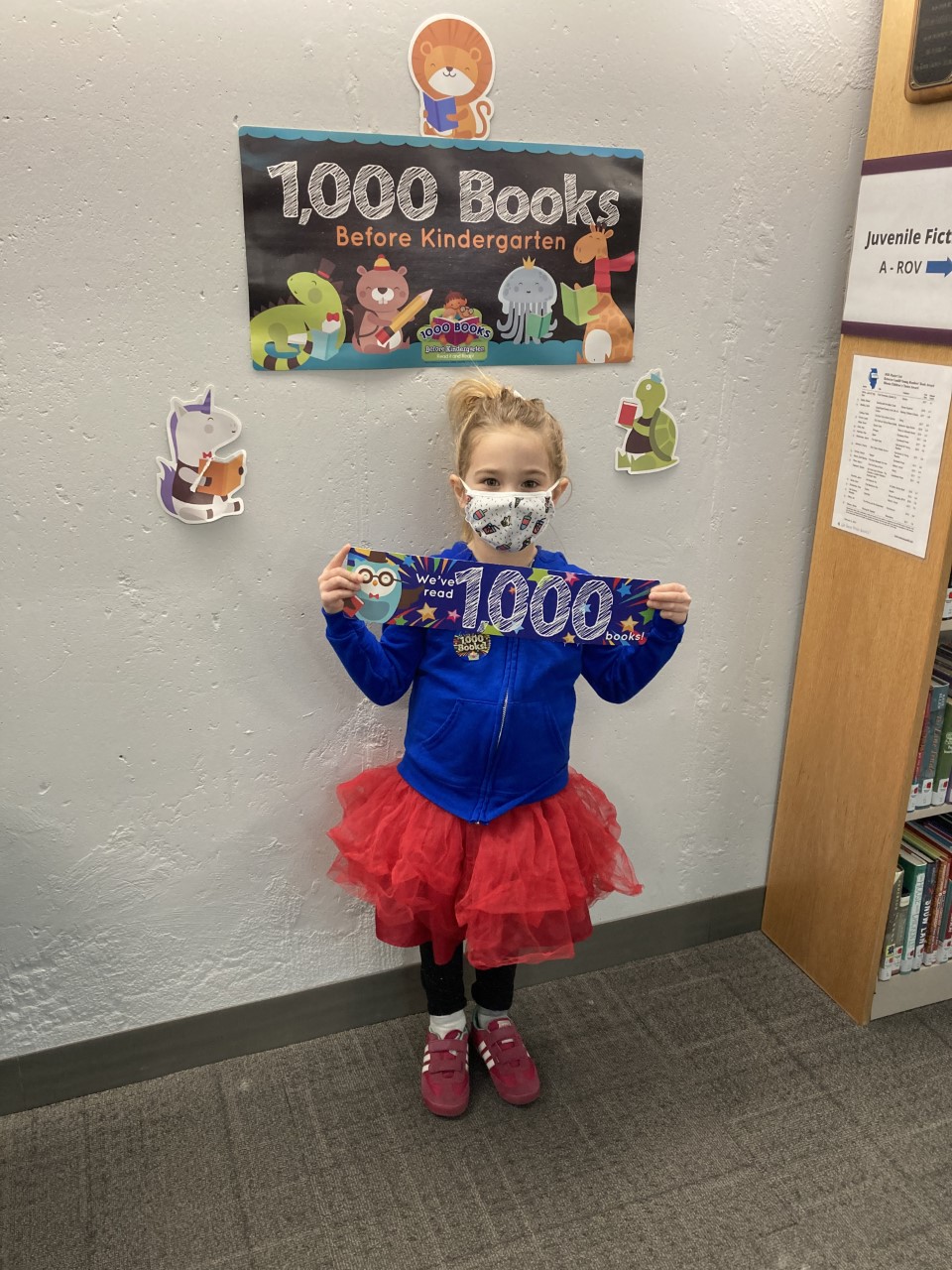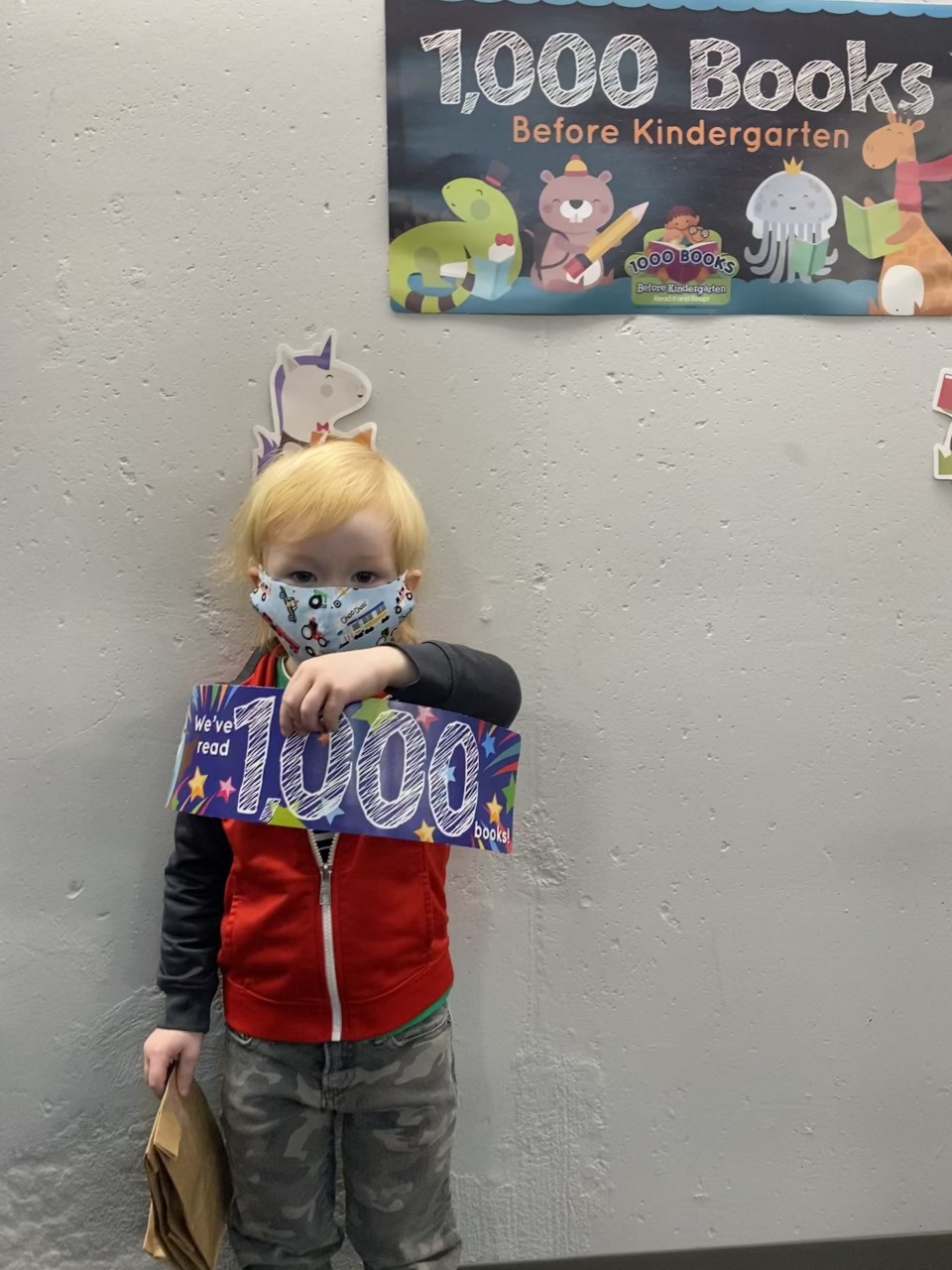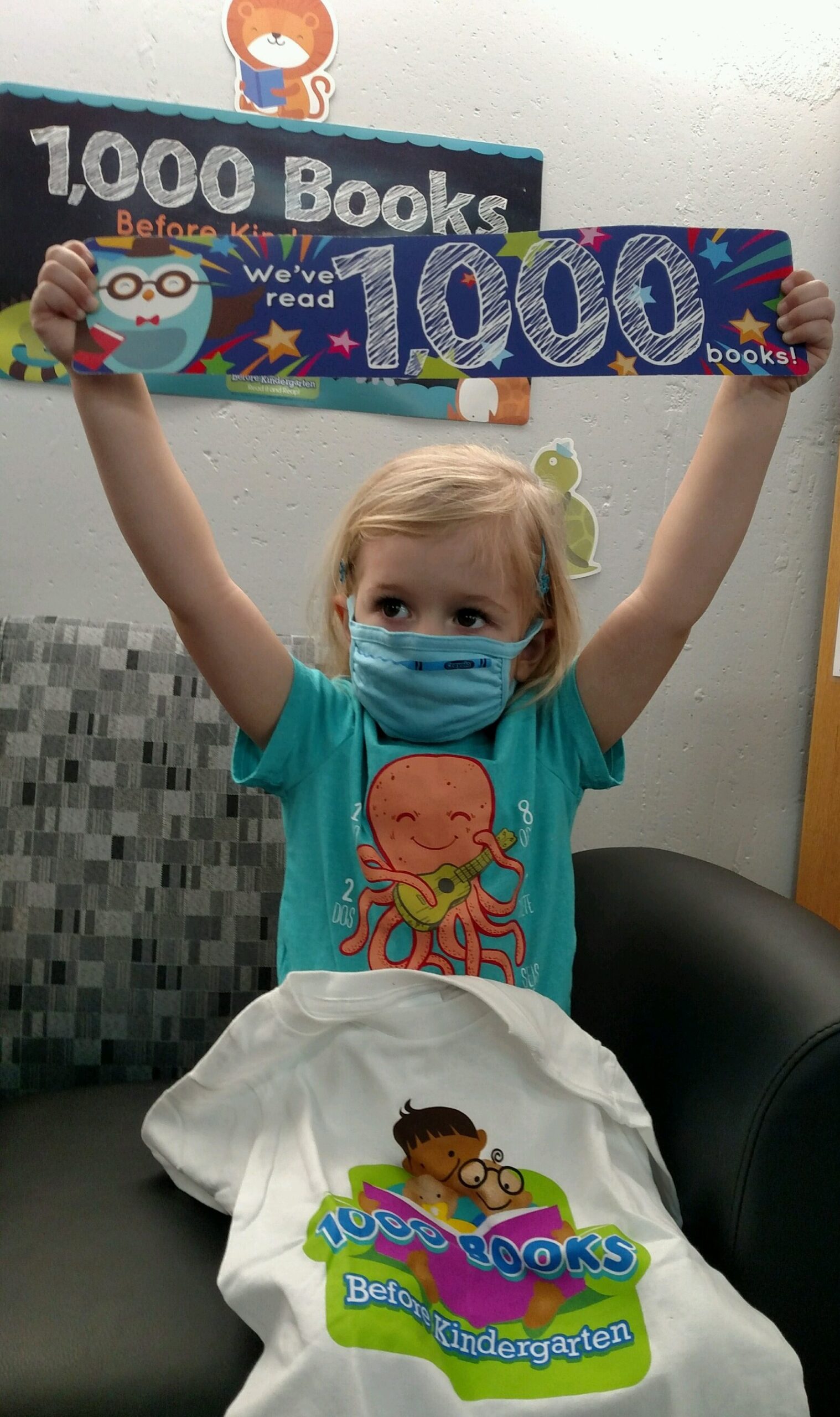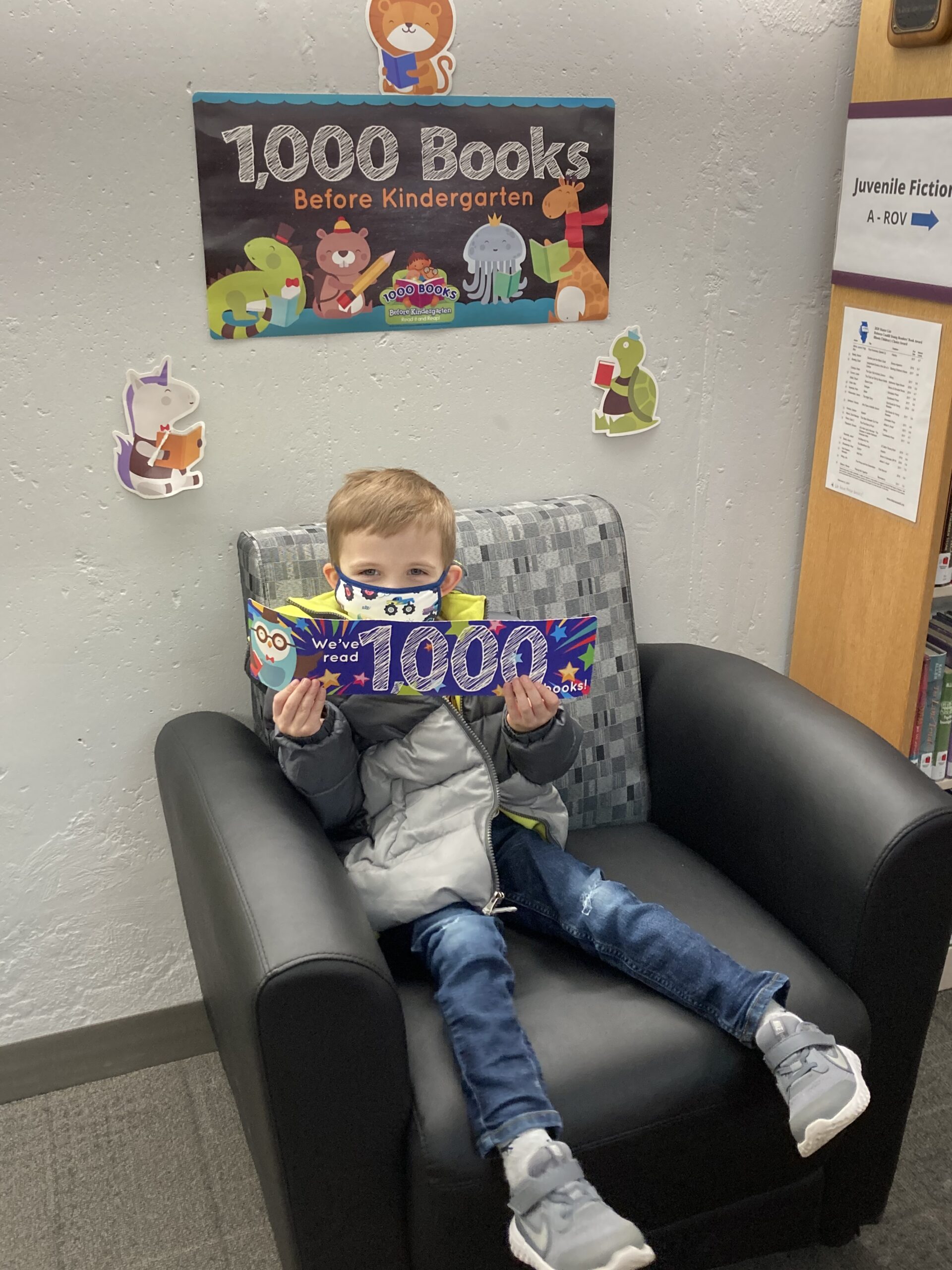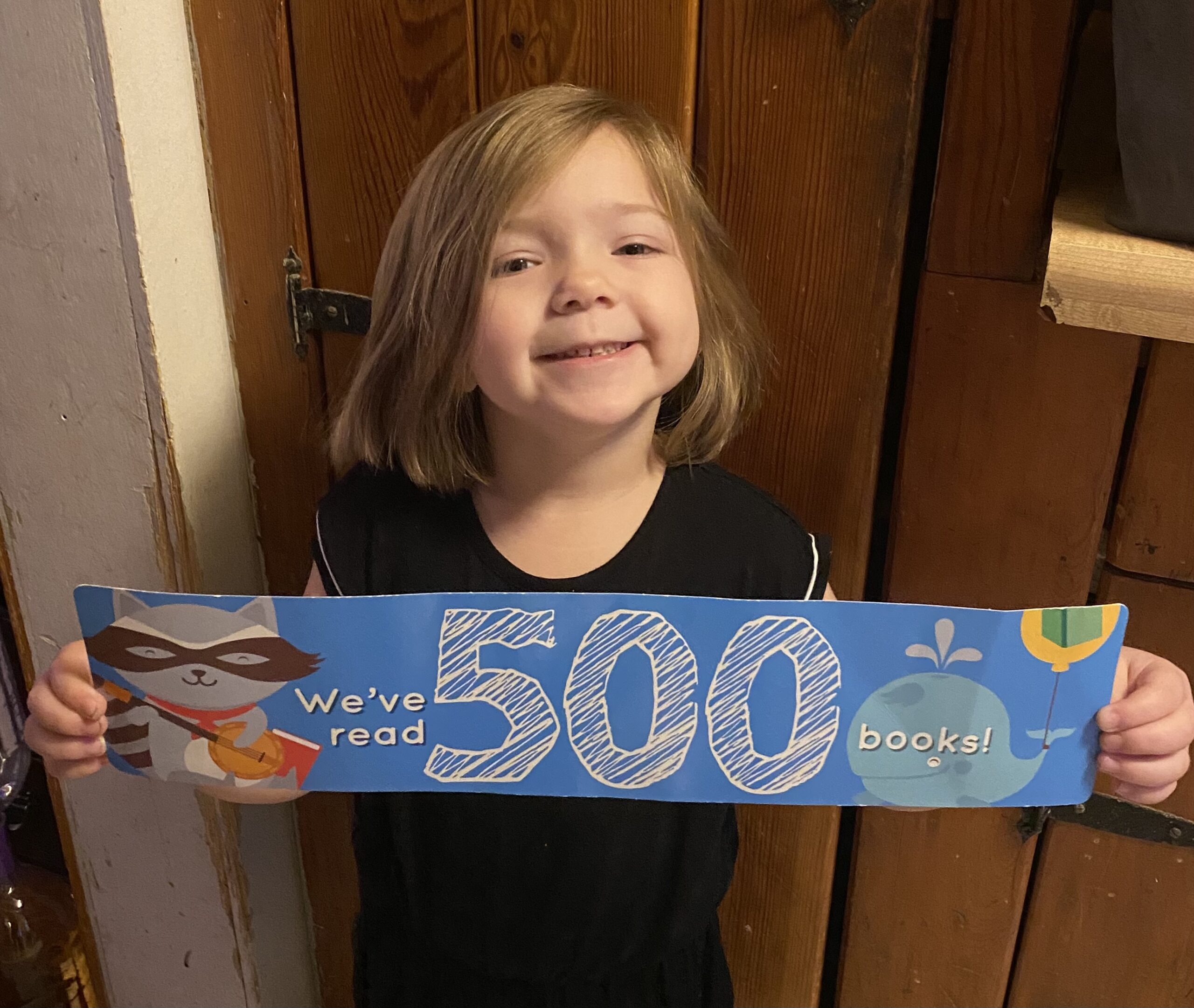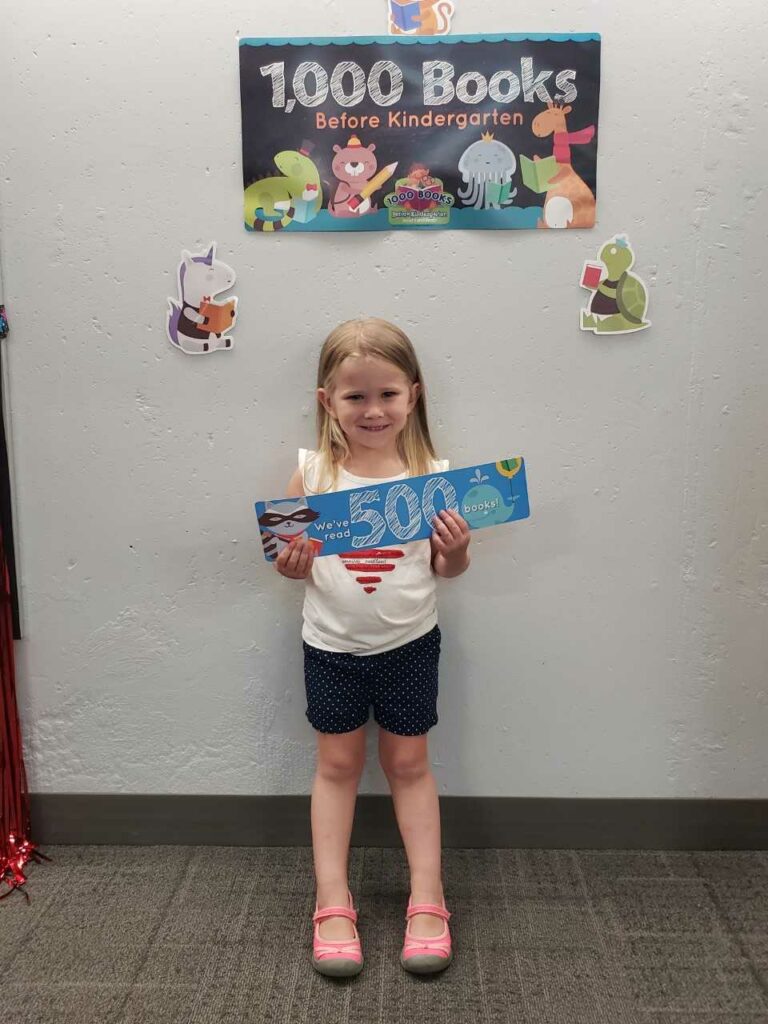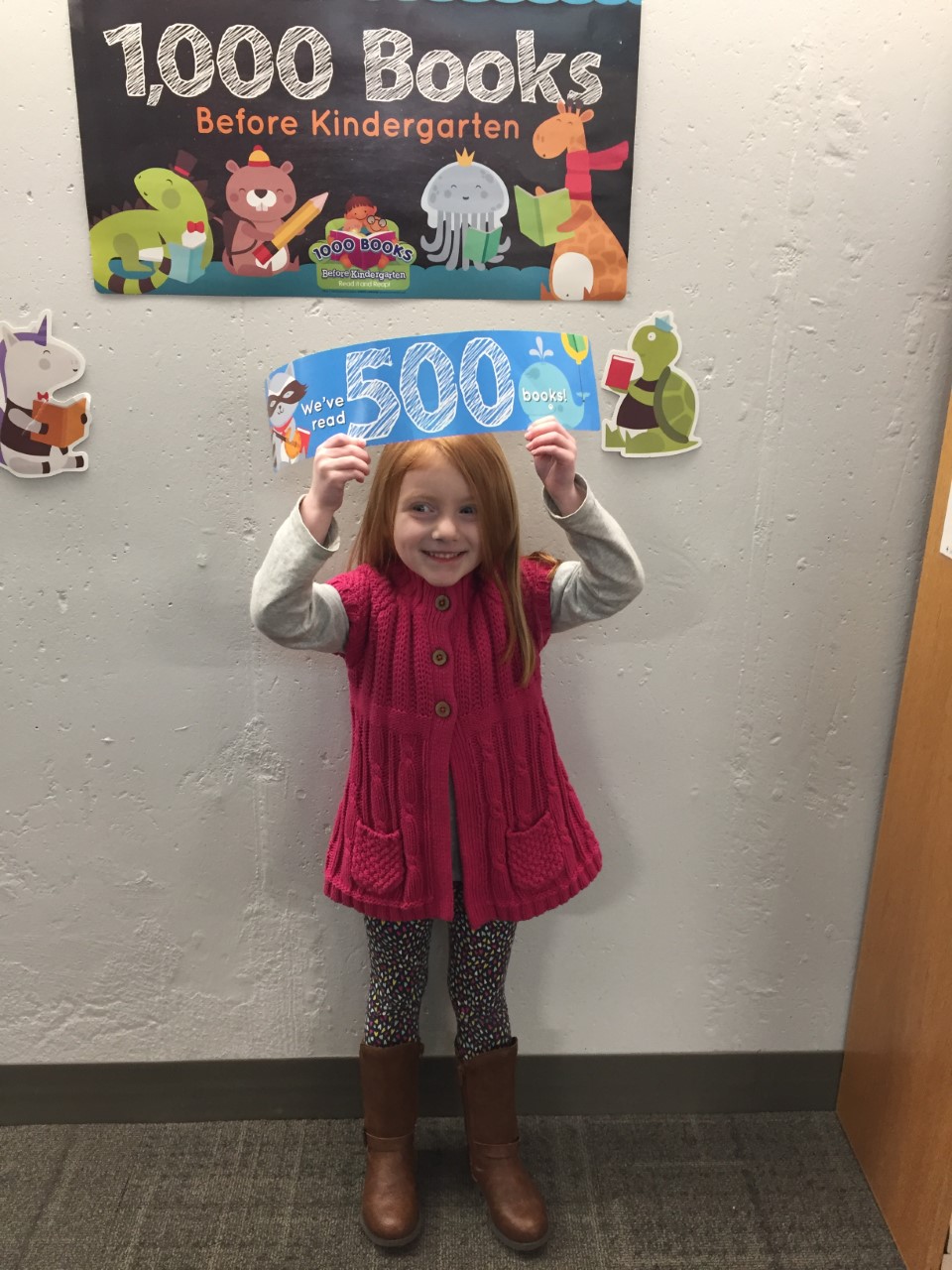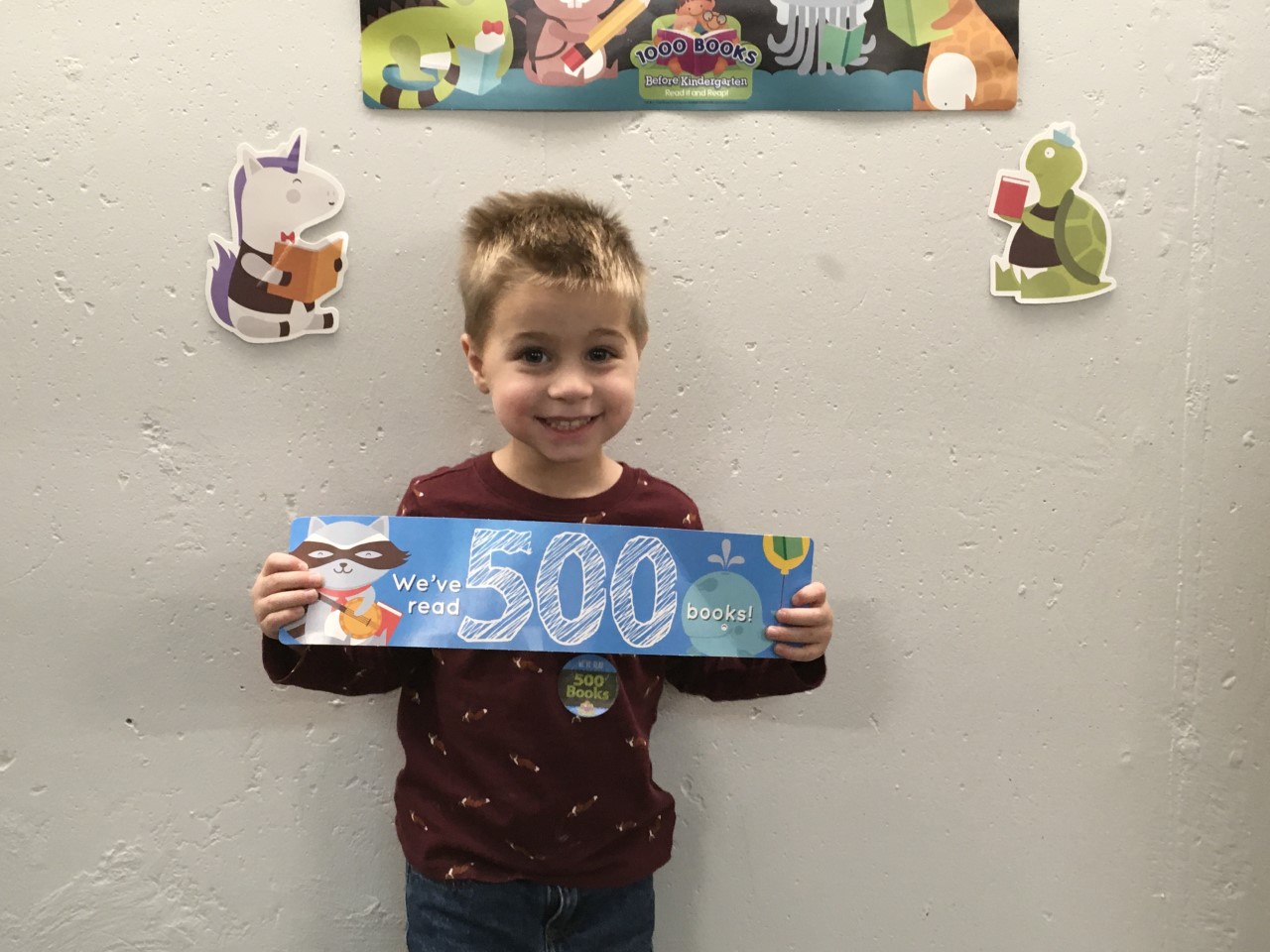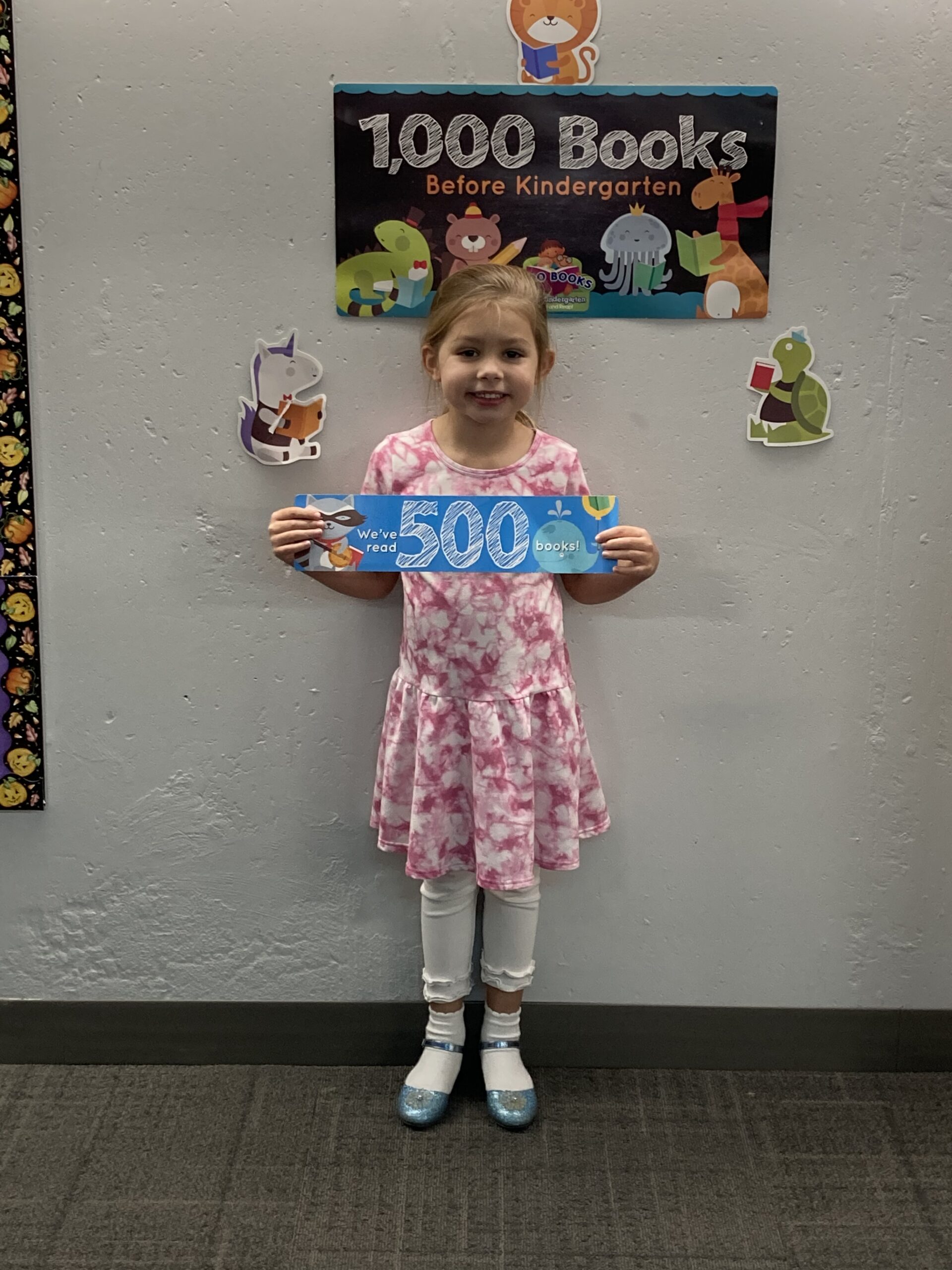 1,000 Books Before Kindergarten - Now Online!
Birth - 6 years old (or until your child enters Kindergarten)
Our goal is to encourage a simple, yet innovative approach to establish strong early literacy skills and to help young children gain the confidence necessary to become strong readers.
The process is EASY!
START READING!
After every 100 Books your child reads, use the Book Log Form to submit that set of 100 books.
Repeat until you hit 1,000!
HAVE FUN and ENJOY!
The goal is to read 1,000 books before your child starts Kindergarten.  It sounds like a big number, but you'll get there faster than you will believe!
Count every book that child reads.
Yes, even the ones that they read over and over and over again. Count each time you read that book!
Count every book they hear during Storytime (in person or online with us or with other storytellers)!
Count every book read at daycare or preschool!
Win Prizes!
Every time you log another 100 books, we will have a prize for you. Yes, for every 100 Books your child earns a new prize or new book! Prizes can be picked up in person at the Ask Me Desk in Youth Services. If you submit books online, we will hold your prize for you until you are able to come in! And, when you finish all 1,000 Books you will recieve an EXTRA SPECIAL surprise! Happy Reading!!
Suggested Book Lists
Books Children Should Hear Before Kindergarten
This program is generously sponsored by the Rotary Club of Cary-Grove. To ensure our programs are accessible to all, please let us know if you need any accommodations.