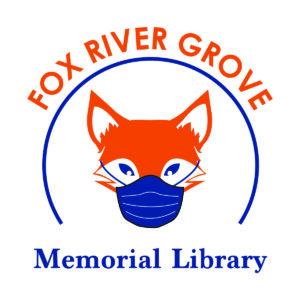 Open to All with Senior and Modified Hours – Masks Required
We are so happy that we will get to see all of you again. By following these guidelines, we can reintroduce many in-person services as safely as is possible. Please note that the Library is prepared to move back to earlier service stages if we see the health, safety, and well-being of our staff members and community being put at risk, or if state leadership gives direction to do so.
Building Hours - UPDATED JANUARY 4, 2021
Monday: 10 a.m.-6 p.m.

10-11 a.m.: Senior Citizens Only

Tuesday: 10 a.m.-6 p.m.

10-11 a.m.: Senior Citizens Only

Wednesday: 10 a.m.-6 p.m.
Thursday: 10 a.m.-6 p.m.
Friday: 10 a.m.-3 p.m.
Saturday: 10 a.m.-3 p.m.
Sunday: Closed
Bookdrop Available 24 Hours
Visiting the Library
You must wear a mask that covers your nose and mouth while in the Library. Children under 2 do not have to wear masks.
After entering the front vestibule, a staff member will let you into the building after confirming that you are wearing a mask.
If you choose not to wear a mask or are unable to do so, you may contact us to schedule curbside pickup.
Delivery service will continue by request for those in medical need only.
Children 13 and under must be accompanied by an adult caregiver.
We have capacity limits that allow social distancing, so we ask that you not linger in the building.
Please follow traffic arrows when moving through the building and use social distancing markers while waiting in line.
Restrooms are for staff use only.
Regular and frequent cleaning and disinfecting protocols are in place.
Most furniture and all toys have been temporarily removed to accommodate social distancing.
The meeting room and study tables are not available for use.
Services like notary or test proctoring may be available as social distancing allows. Please call 847.639.2274 to learn more about accessing these services.
Borrowing and Returning Materials
You may check out items at any service desk. Please stand in the designated, socially distanced areas and slide materials and library cards through the slot in the plexiglass shield.
All formats are available for circulation.
We continue to encourage use of our digital resources.
You may return items in our exterior bookdrop 24/7.
You can place items that cannot go in the bookdrop in the clear bins in the entry vestibule during regular library hours.
Materials returned to the library are quarantined for at least four days before returning to the shelves. This meets IMLS guidelines for safe handling of library's circulating materials. If you choose to quarantine items at home before enjoying them, you may do so. Please note that using disinfectant may damage library materials.
The Library has suspended charging or accruing of fines for the foreseeable future.
Library cards with long-overdue materials or irreparably damaged materials will be restricted from borrowing.
If your card is restricted, you may pay in person by check or credit card. We will not accept cash at the Circulation Desk to minimize contact and to follow IMLS and CDC safe materials handling guidelines.
We are not accepting donations of materials.
Technology
Windows 10 computers with internet, Office 365, and printing capability are available for one-hour slots on an appointment basis only. Call 847.639.2274 to reserve a computer.
Computers are in the Adult Services area but will be available for all ages.
Staff will disinfect keyboards, mice, and workstations between each use.
We also offer tablets and WiFi hotspots for checkout. Call 847.639.2274 or visit the Circulation Desk to learn more.
Printing from patron computers or photocopying costs 25 cents per side for black-and-white, and 50 cents per side for color. You will be able to put cash directly into the pay tower. The pay tower accepts nickels, dimes, quarters, and $1 bills. We cannot provide change.
Scanning to email is available and free.
Staff may be able to provide computer, printer, or device assistance in a limited capacity while maintaining a six-foot distance.
Our WiFi no longer requires a password, and we have strengthened the signal to improve access for those using devices in their parked cars.