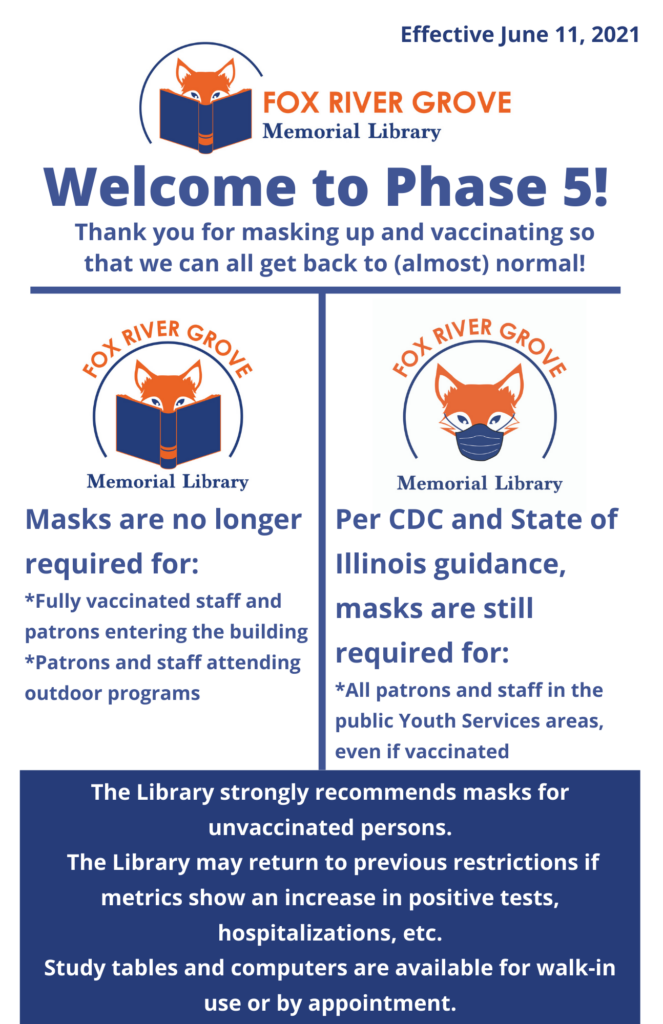 Welcome to Phase 5!
Here are the updated guidelines for our Library:
Fully vaccinated patrons and staff may enter without masks
The Library recommends masks for unvaccinated persons
All patrons and staff must wear masks while in the public Youth Services area, even if vaccinated, per CDC and State guidance
All patrons and staff may attend outdoor programs without masks
The Library may return to previous restrictions if metrics show an increase in positive tests, hospitalizations, etc.
Visit https://www.mchenrycountyil.gov/…/cov…/vaccine-locations for info on getting vaccines, currently available for everyone ages 12 and up.